Your customers want to text you!
Answer My Text allows you to receive and respond to customer texts quickly and easily via desktop portal, or right from your phone. Make things easier for your customers, and your business, and offer the ability to get in touch via text!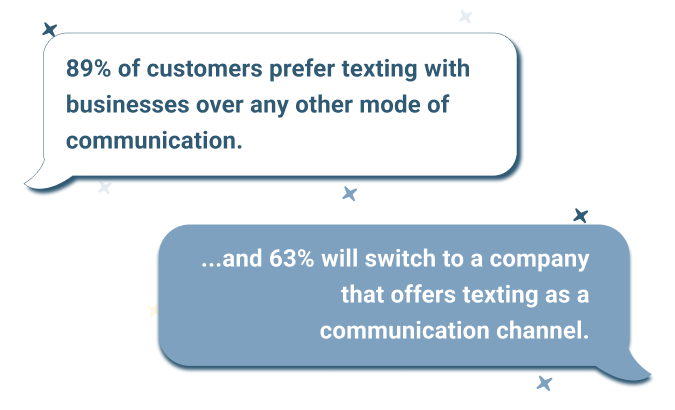 AnswerNet's highly trained, detailed agents will answer for you when you're busy or away. Live agent support is a crucial addition for any text answering service, guaranteeing that someone is always there for your customers. Check out the full suite of options to customize when and how our agents support you giving the best texting service for business! 
Scheduled Answering allows you schedule on a daily basis when you will and won't need agents to answer your texts for you!
When you receive a customer SMS, you'll have the option to respond. If you don't respond in a set timeframe, our agents will respond for you!
Agent support is just a click away! Turn it on with the push of a button. If something comes up and you're not able answer, we can for you, on demand!