Making your business line textable is easy!
Now you can give customers the ability to text your business directly, the way they want to communicate.
It's no secret people prefer texting, and the data shows 90% of people opt for texting over calling – and 78% wish they could text with their favorite business.
Why not give them that option?
Just give us two minutes of your time to get you set up. Then, get ready for an enhanced customer experience!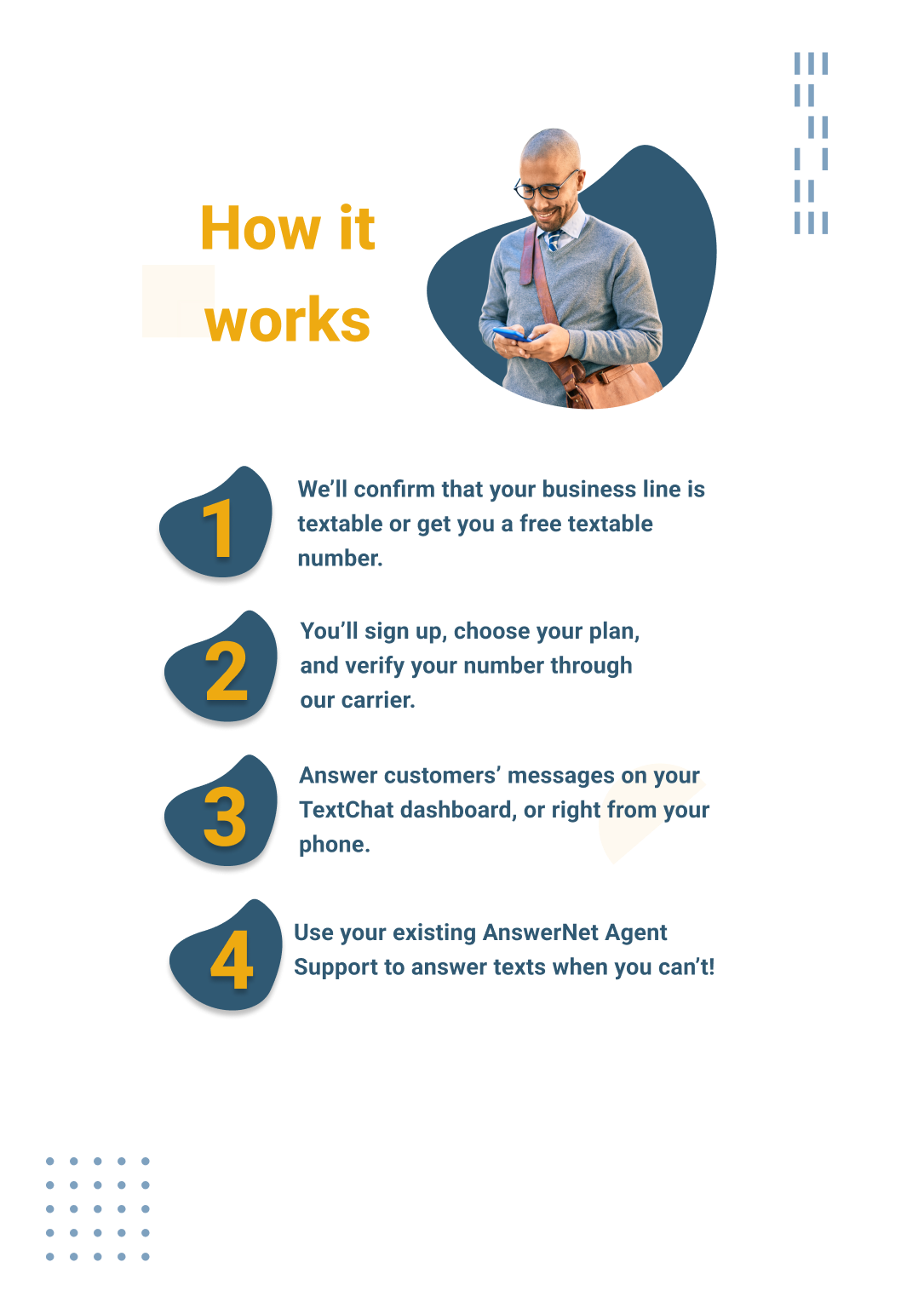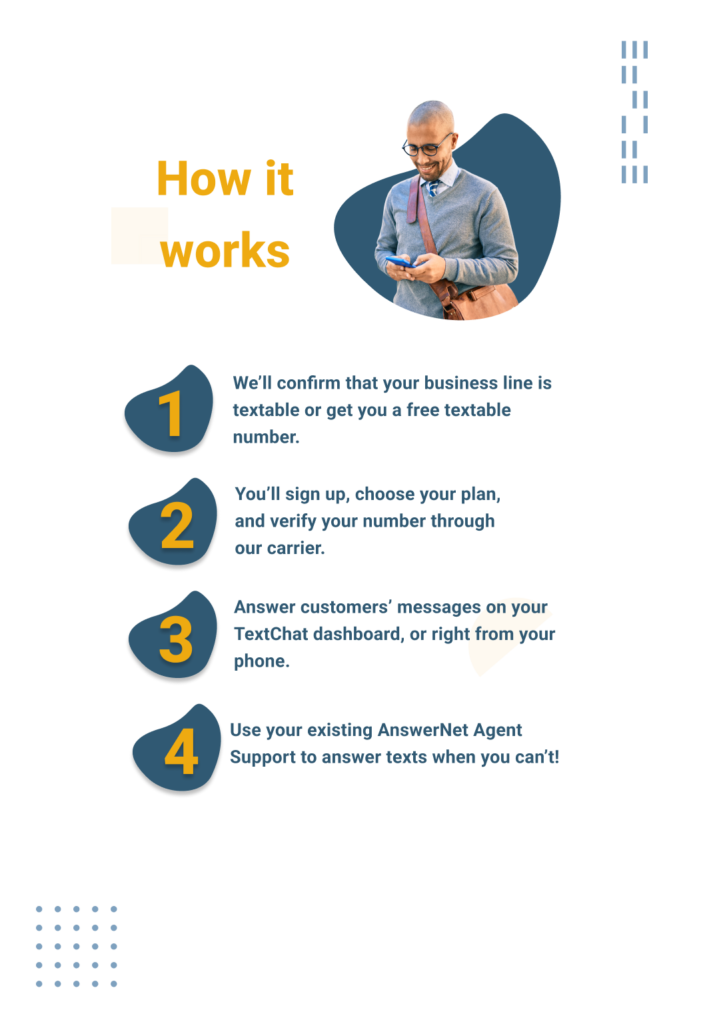 Adding Agent Support to your AnswerNet TextChat plan
gives you a full suite of benefits including Delegated, Scheduled, and OnDemand Answering. More info on each: